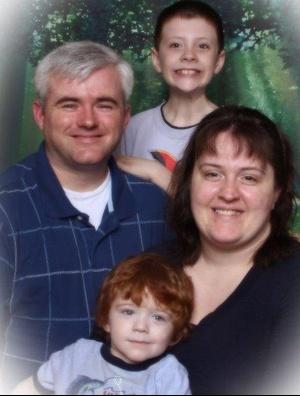 Pastor and Sister Melissa Sparks and their two sons, Ronnie (standing) and ELijah (seated) below.
New Testament Fellowship Independent Baptist Church, and the International Evangelistic Ministry of Elder Josh Sparks welcomes you.






We are Independent Old fashioned, Baptist Who believes in Salvation by Grace alone, through faith Alone, in Christ Alone. We preach only from the KJV Bible. We believe in the One True God (Triune) Father, Son and Holy Spirit. We believe in Jesus death provides salvation and that each believe can have the assurance of eternal salvation and they can be eternally secure in that. We are called to Preach the Gospel Baptizing and making disciples who will in return take the Gospel of Jesus Christ to their world.
This is the official Internet Presence of Breaking the Silence International Evangelistic Ministries Inc.